UK Security & Events Ltd
The highest quality security services
We offer a full and comprehensive service with excellent quality in event security and management covering all aspects from small venues to open air concerts. UK Security & Events are specialists in supplying self motivated, disciplined, trained and professional personnel who operate well above the industry standard.

Our team of fully qualified and experienced personnel range from safety stewards to close protection officers & consultants. All our operatives are SIA Licensed and have experience in all aspects of the security industry.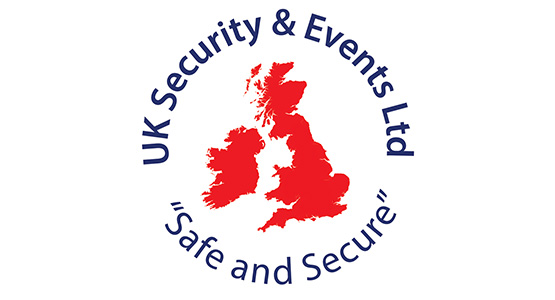 Support Services
We operate a dedicated team of Regional Managers who can cover all your enquiries.
Undercover Guards and Covert Cameras
We can provide undercover officers or covert camera systems to tackle internal theft issues
Always Look On The Bright Side
There are number of instructions to be followed at the time of refilling an inkjet cartridge.
Management Support Teams
Our professional management teams strive to understand the clients needs
Fully Qualified Staff
All of our employees are fully trained to Level Two Door Supervision and are fully SIA Licensed.
Putting Safety First
The safety and smooth running of the event is of the upmost importance.
How we work at
UK Security & Events Ltd
At UK Security & Events we are specialists in event security we have a team of security experts on hand to help the clients with all aspects of their projects enabling the client to focus on the event whilst we focus on the safety and security of customers and staff. From the outset detailed plans are mapped out and we work closely with the client to make sure a first rate service is maintained.

In some cases the planning stages could take up to a year for major events and we aim to establish a long term working relationship with all of our clients to ensure every aspect of their service needs is reviewed and covered in full.
The UK Security & Events Ltd Team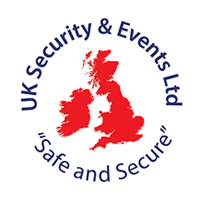 Majid Hussain
Company Secretary/Operations Manager
Majid has many years' experience within the security industry at different levels, he was also Head Doorman for many years for one of the largest security companies in the country with his responsibility being the recruitment and vetting of staff for varied positions within the industry. During this time Majid gained extensive experience in formatting rota's for various sites whilst understanding the complexities of operating at a management level within a large security company. In the past Majid has also been awarded the Good Citizenship Award for his services in assisting the Police.

You can contact him at Majid@uksecurityandevents.com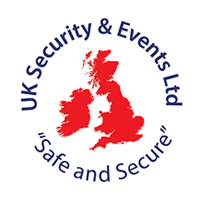 Neil Underwood
Managing Director
Neil has worked within the security industry for nearly 20 years, gaining great experience working within many sectors of the business. Also having worked within management roles in different business sectors where Neil learnt a great wealth of knowledge with regards to Managing a business. Neil was Security Manager at one of the largest entertainment centres in the country managing a team of 37 security employees covering a wide variety of duties from car park management to cctv management and police liaison. Neil's knowledge of the industry and his contacts within it are invaluable to the business progression.

You can contact Neil@uksecurityandevents.com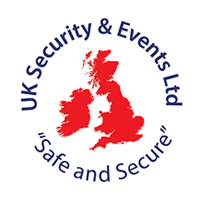 Lloyd Lewis
Operations Manager
Lloyd has over 25 years of experience as a security industry professional operating as a front line operative in the entertainment industry and as close protection for numerous high profile VIP,s. His experience of recruitment within the industry whilst operating as a Security Manager for one of the Midlands largest security providers lends itself perfectly to the recruitment side of the business. Due to his experience in recruitment and the vetting of security personnel Lloyd will be working closely with our vetting and screening team to ensure the quality of our guards and the service provided to our clients is second to none.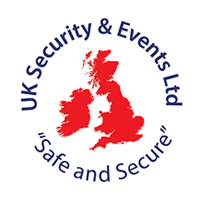 Office Admin Team
Administration
With a strong admin team that brings a wealth of knowledge to the company ensuring a smooth running and efficient office. The team is committed to ensuring both existing and new clients have regular communication with staff which enhances the business relationship and provides a continuous effort to support, advise and provide a solution to all potential, new and existing clients effectively and efficiently.
Download our on-line PDF Brouchure
Download our services booklete and don't hesitate to contact us with any questions.
Our team are waiting to answer your enqiuires.